SHRINK-FREE SPACKLING, C-77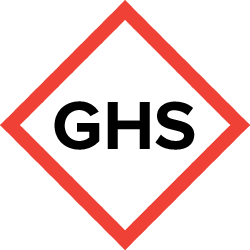 Manufacturer Information
Name
The Sherwin Williams Company Krylon Group
Address
101 Prospect Avenue N. W.
Cleveland, OHIO 44115
United States
Phone
8004249300
Effective Date
2015-02-26
NFPA

HMIS
| | |
| --- | --- |
| Health | 1 |
| Flammability | |
| Physical Hazard | |
| Personal Protection | |
Signal Word
Hazard Statements
Eye Irritant. Skin prolonged or repeated exposure may cause irritant.
Inhalation irritation of the upper respiratory system.
Precautionary Statements
Use only adequate ventilation.
If personal exposure cannot be controlled below applicable limits by ventalation, wear a properly fitted organic vapor/particulate respirator approved by NIOSH/MSHA for protection against materials.
Wear gloves which are recommended. Wear safety spectacles with unperforated sideshields.
School District of River Falls Local data
*This local data is shared by all revisions